Play online. Risk it all!
Play online, risk your armies fighting against international opponents, and have a fun time. That's our motto at Strategy Game Network, the home of the best multiplayer game, Imperial Takeover™, that requires no download to play. Play free, and risk losing battles against your enemies on this strategic online board game. Dominate the world, conquer your foes, and spread your army across several continents. Games online are great fun, and this is a great site for playing. Risk online troops, while you plot a victory over other players.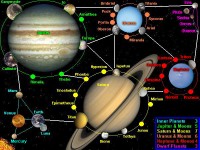 Take a risk, attack your opponents using dice, in this game of pure strategy. No download is necessary to play great games on your PC, with gamers from all around the world. World domination is the key to success, in this exciting, multiplayer turn based web game. Refine your strategies as you win many games, wage war, and build a strong army for free, all without downloading any programs or software.